See below for Special Offers for the Biohacking Community. Watch the accompanying video to see what BrainTap users have to say.
Be a Part of the Movement
Join our mission 'To Better A Billion Brains' and elevate your brain fitness with our powerful mobile app and optional headset. Access over 2,000 brain fitness sessions anytime, anywhere!

Supercharge your journey with the Mobile App + BrainTap Headset.
Let's get your brain fitness journey in motion.
Simply enter your email.
Designed to integrate effortlessly into your daily routine—whether at home, work, or on the move, the BrainTap app equips you to navigate life's challenges with ease. Elevate your mindset, enhance your mood, and accelerate your productivity, unlocking the path to the life you've always envisioned. Embrace the power of BrainTap and transform your world from the inside out.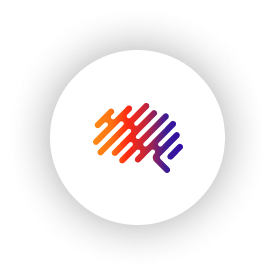 Upgrade your meditation experience with the BrainTap Headset, our recommended tool. Combined with the app, it aids in swiftly clearing your mind and reduces stress by up to 39.5% in a single session. With features designed for long-lasting use, you can take control of your brain fitness anywhere, anytime. Harness the power of brain fitness on the go, connecting to the BrainTap app for 2000+ guided audio programs and visualization processes. Enjoy the comfortable, sleek, and foldable design—perfect for travel—with a rechargeable battery offering up to 5 hours of play. Discover the BrainTap headset and embrace seamless transformation.
Subscribe to the BrainTap Newsletter
Elevate your mind: Subscribe to our newsletter for insights on brain health, cutting-edge research updates, and personalized session suggestions to help you unleash your ultimate potential!